The very first step towards your Premium Beautiful journey is to get yourself measured.
It's not a ONE size fits ALL corset
Fact is
women comes in all shapes and sizes
.
So putting us women into one category is a crime!
Pear-shape, tubular, hourglass, apple
Have no worries, Premium Beautiful is definitely catered for women of all different sizes, no discrimination here
Premium Beautiful is
customised
for your specific body shape, and it also comes in 3 piece- the 3 pieces may even have different sizes to fit your body! How fantastic is that?
It's
tailored for your body
and so, comfort to the max people!
Let's find out what the steps are!
All the measurements will be taken in
centimetres.
1. First and foremost you gotta measure your girls -
BUST
(puncak dada)
BUST (Puncak dada)



2. Next, measure your
UNDERBUST
(bawah dada)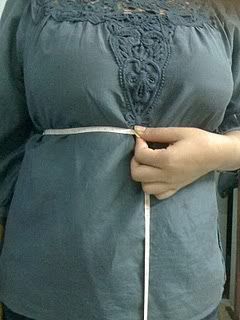 UNDERBUST ( bawah dada)


3. Measure your
WAIST
(pinggang) *Note: if you're not sure where your waist is (it does happen!) , it must be aligned with your elbow (pinggang selari dengan garis siku)
WAIST (pinggang)
4. Last but not least you'll need to measure the peak of your
BUM
(puncak punggung)
Peak of BUM (puncak punggung)
So now you can send me your measurements and I'll have your set ready for you. For those living in the Klang Valley, I can come and measure you myself but if you're not living in Klang Valley, no worries just give me the measurements and I can post your set to you with instructions on how to wear it or one of my business partners will be there to guide you through the process.
Easy!
For your information, we do accept
cash, credit card and installments
. You can contact me via
Mobile no (text/whatsapp): 019-2339136
Facebook : Perfect Cut - The Premium Beautiful Experts
fanpage
Come on and grab the latest promotion!
click : .......... for the latest promotion