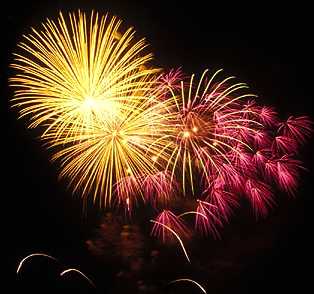 Alhamdulillah.
.
everything went smooth sailing for the tea party.
Not only did I have butterflies in my stomach I had mosquitoes!
OK melampau la tu oii
Pictures are with dear Farihah but she is knackered from too much karaoke-ing and posing for the camera that night.
ohoo ni keje ko ye he he he
OK I forgive you farihah!
I would like to say a big and hearty
THANK YOU
to friends who came to our tea party yesterday. Some even came unexpectedly. Latecomers ke unexpected ke I 'm cool with that because your presence made the party even more special!
What matters is you came! Woot Woot! So to my dear friends or those of my business partners' , THANK YOU for giving us a little time of your day.
We are currently in discussion on future events, but we will keep you updated.
For those who couldn't make it because of prior commitments, dont feel disappointed, you can still
contact us
for appointments. Come on and get ready to take charge of your life, be your own boss, learn, grow and prosper!
If you are interested to know our products , just drop me a line, and I'll be more than happy to help you, after all that's what I'm here for, I've experienced first hand how amazing
Premium Beautiful
is to my figure and health, so now I'd like to share it with all you lovelies =)
To Farihah, Tiqah, Kak Kip
, thank you for being part of the team, it wouldn't have been
spectacula
r
without each and every one of you.
BIG LOVE
to our dear dear friend
Sheera
, who will soon join our group, insyaallah, Sheera may not have officially joined but she was there for the planning, the preparation, during the event; she was there throughout the whole gig, such a beautiful person, we can't wait to
welcome
you officially in our group! Thank you to my best friend,
Wafa
, whom despite being far away in Glasgow made her presence
'felt
' here in Malaysia... thank you skype, we
skyped
! so Wafa really was at the party! How amazing is technology, right? Wafa is thousands of miles away but she was
'at' the party
, only she couldnt savour the erm cupcakes which we ehem gobbled up heehe. We even had lengthy conversations via
skype
,
whatsapp
everyday, so geographically, yes, we are separated but in true essence of
communication
or
support
we are not separated;it's like she's sitting next to me, truly I feel blessed!
A warm and heartfelt
THANK YOU
to Kak Adliza, who came in support of our event; Kak Ad had already paid to attend a product seminar elsewhere but she still made the time for us. For that, thank you
Kak Adliza
, all of us are so
happy
to be a part of this team, we are so close, it feels
family
to me.
Kak Hane
, eventhough you were in Melaka on that day, but you gave us loads of tips by whatsapp-ing with me,
Kak Salha
who's in JB but the support and love I felt from each and all of you beautiful people, made us feel humbled that Allah SWT crossed our paths and destined us to be part of this team, a team that is full of such
inspiring
individuals.
Banyak2 group lain, but I chose to be in this group tu.. pasal ni la..
we've got each others' back!
I
love
my team!
ME
BEFORE
AFTER 1 MONTH
.........................................
BEFORE
AFTER

My sis, Tiqah




Kak Kip
BEFORE
AFTER
Our Great Leaders...
Kak
Adliza
BEFORE
AFTER
Kak
Hane
Before
After
So.. for any of u
lovelies
out there who are interested, why not book an appointment with
me
and be a part of such a
fabulous
team, lets make that first step towards financial freedom, flexibility in life.. get more
options
for yourself and family because
you are worth it
!
Contact Dewi

Phone/text/whatsapp

+6019-2339136



Email/Gtalk
iwediny@gmail.com